Design Day Schedule
Friday, December 11, 2015
Michigan State University Engineering Building
Team Project Exhibits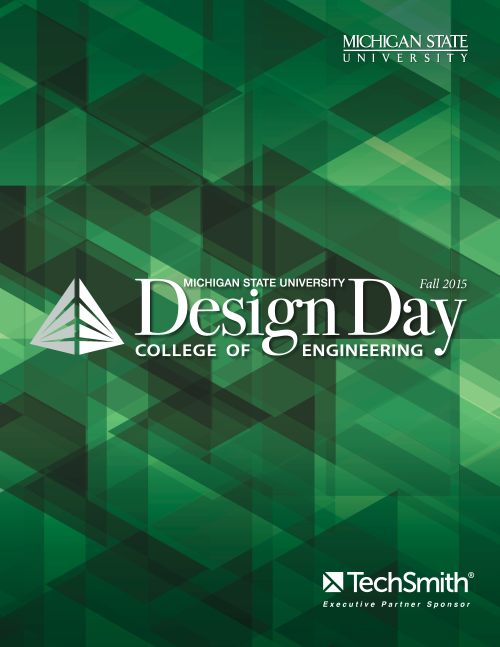 The computer science capstone projects are on exhibit in the Engineering Building. from 8:00 a.m. until noon. The project exhibits are located in the first floor in the hallway parallel to Shaw Lane.
Admission is free and open to the public. Visitors are welcome.
Team Presentations to Judges
Throughout the morning, the capstone teams compete for four prestigious awards. As part of the competition, each capstone team gives a formal presentation to a panel of judges in the Engineering Building on the 3rd floor in Room 3405 .
Visitors, including family members and corporate sponsors, are encouraged to attend. The schedule of presentations is given below.
College Awards Ceremony
The Design Day Awards are presented at the College of Engineering Design Day Awards Ceremony, which is held in Anthony Hall, Room 1281 starting at 1:15 p.m..
Maps and Directions
For driving directions, maps, and parking information see Maps and Directions.
Schedule of Events and Presentations
Design Day Booklet
A complete list of events, information about the computer science capstone project sponsors, team presentations schedule, projects, and previous award winners are found in the Design Day Booklet.