Design Day Photo Gallery Viewer, Photo 57
Click to return to the Design Day Photo Gallery.
Click on the photo to view a full resolution version.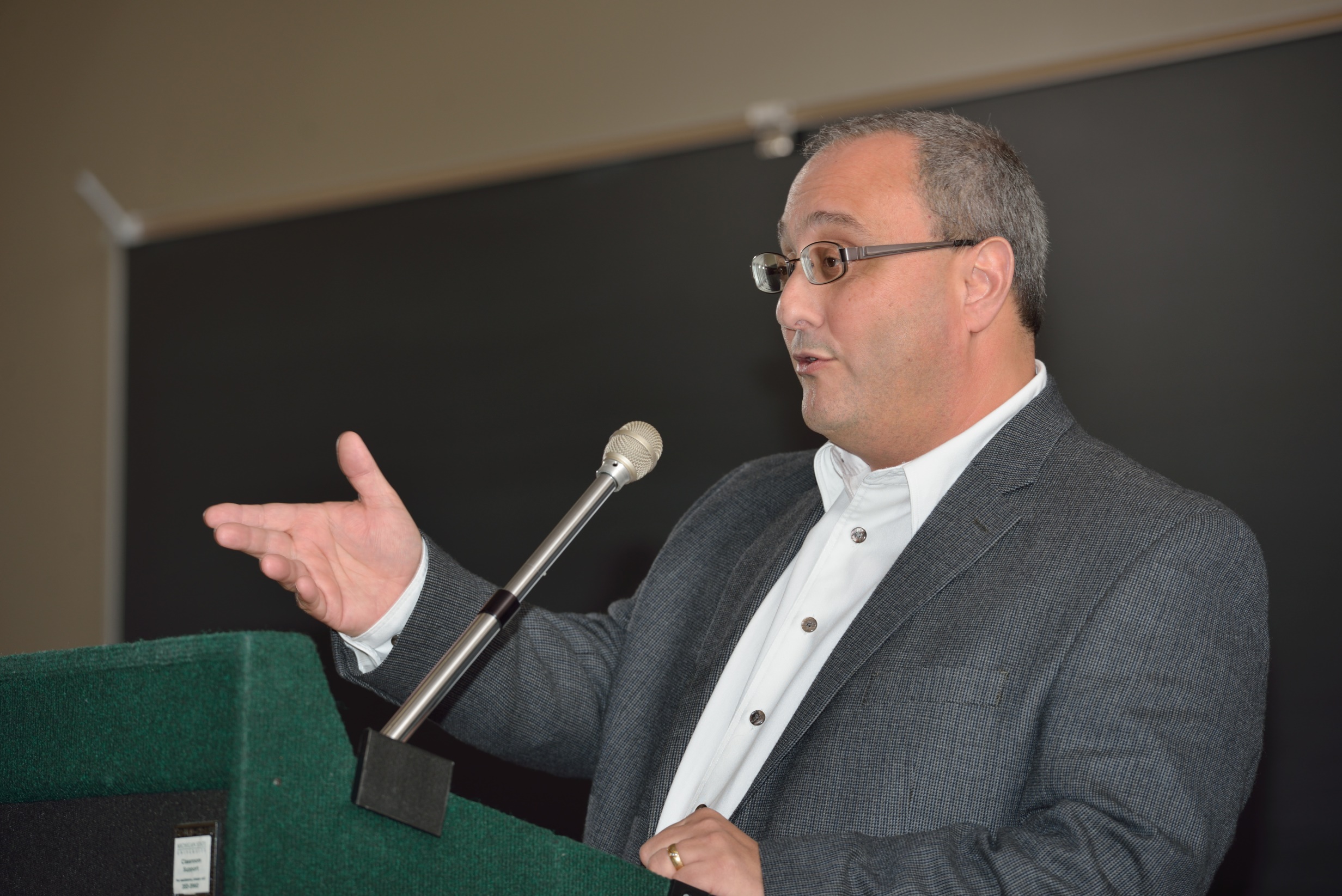 Fred Bellio, Chief Information Officer of Whirlpool's Global Products Organization gives a few closing remarks on behalf of Whirlpool, the Design Day Directing Partner Sponsor.