Team TechSmith
Facebook Study Group Application
Study groups are common for college classes as well as certain K-12 ones. Some challenges students in these classes must often overcome include finding others interested in a study group, distributing content, organizing meetings, and identifying as well as eliminating people harmful to the group.
The Facebook Study Group Application addresses each of these challenges. On its own, social networking provides untapped opportunities for study groups and academic collaboration. This application makes use of that potential to create an environment where students can spread and obtain knowledge. It furthermore enables the quick and easy sharing of various types of class content. The incorporation of existing TechSmith products such as Camtasia and Jing allow students to get the maximum benefit of the Facebook Study Group Application's content sharing capabilities.
The application features forum-like discussion capabilities with real time response where content can be posted and accessed. It also uses internal groups with various configuration options similar to Facebook. Calendars are available for tracking deadlines and important dates. Finally, it allows the creation and tracking of individual user rankings based on accomplishments or other user input.
This Facebook application was developed using various programming languages including PHP and JavaScript.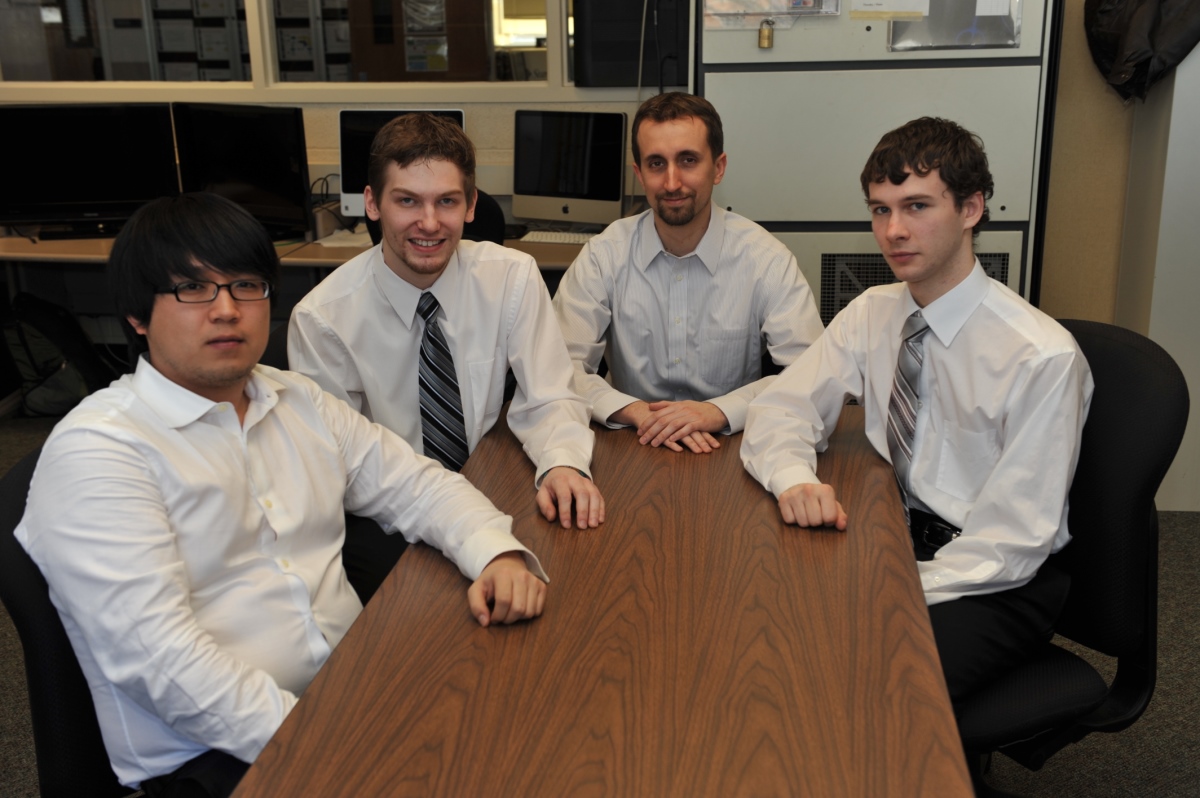 Team TechSmith
Facebook Study Group Application

MSU Team Members
Chan Choi, East Lansing, Michigan
Douglas Sheffer, Williamston, Michigan
Trevor Jelneck, Saline, Michigan
Ryan Oswald, Sterling Heights, Michigan