Team Meijer
Chief Information Officier Dashboard
For retail giants like Meijer, information technologies provide strategic competitive advantages for everything form point-of-sale systems to inventory control. The Chief Information Officer is responsible for leading and managing information technology for the entire enterprise.
What we have come up with is a dashboard, that is built upon Microsoft SharePoint, which has several "widgets" that all help to portray different information, whether it is financial information or period support call volumes or any other performance metric related to the ITS department.
Each one of these "widgets" portrays information in a way that is best fitting for that information. This ranges from pie charts, to graphs, to color-coded text.
While all of these "widgets" provide a brief glimpse into the performance metrics, some also allow for a "drill-down" into the information to see specific parts of that performance metric. "Drill-down" simply means you can click to see a more detailed view of that performance metric.
The hope of our project is that we can provide a highly customizable and interactive dashboard to Meijer's CIO and ITS Managers. This dashboard allows the user to quickly glance at key department metrics, highlighting areas that are under performing, and allowing for quick "drill-down" to more detailed information. By providing this dashboard, the user can potentially save valuable minutes by only spending time on areas that require their attention.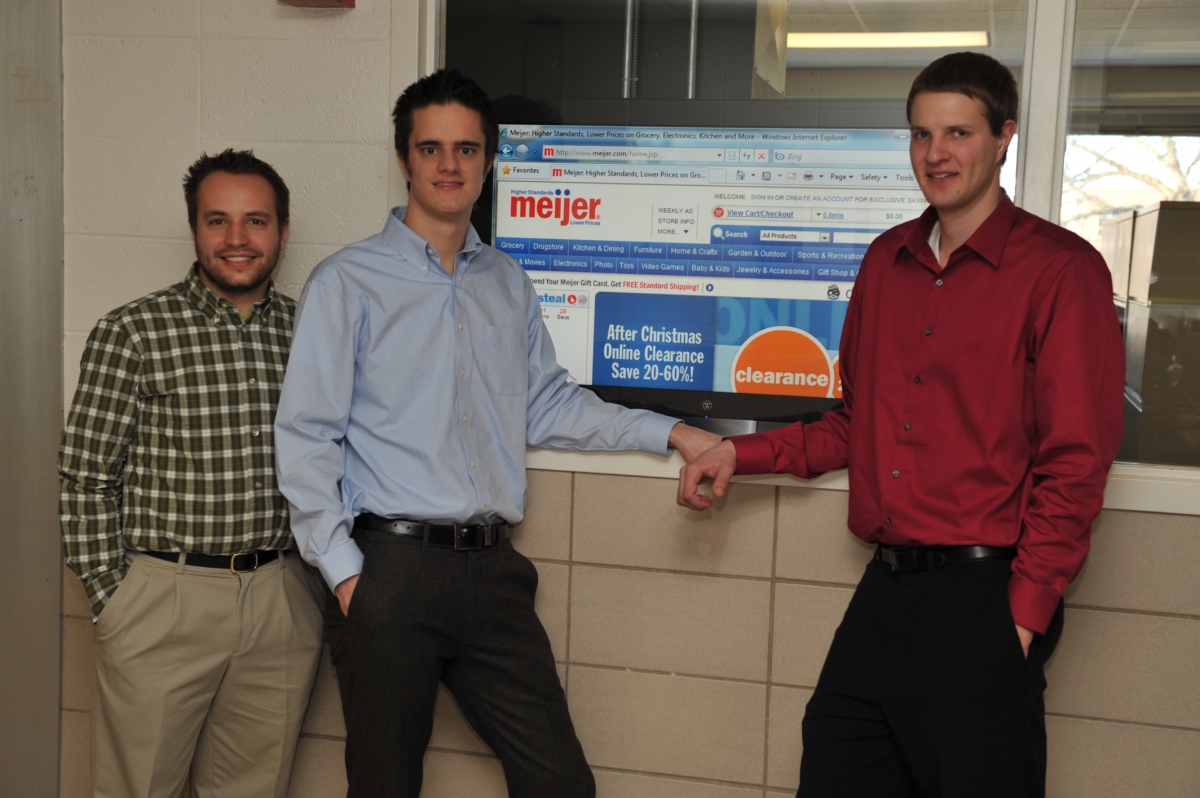 Team Meijer
Chief Information Officier Dashboard

MSU Team Members
Jack Fritz, Dewitt, Michigan
Joseph Blossom, Rockford, Michigan
Russell Valice, Troy, Michigan