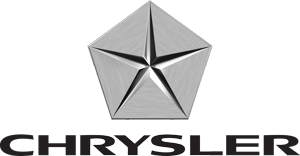 Career Opportunities
Auburn Hills, Michigan
---
Chrysler's intern program (May-August) is designed for the focused student seeking employment with a leading edge company, real world challenges and rewarding experiences in the field of information technology.
Basic Qualifications:
Completed their sophomore year of college.
Minimum 3.0 GPA.
Classes in programming, network technologies, and other IT related technologies or database.
Major in computer science, computer engineering, business, or management with concentration in computer science, or management information systems.
Excellent communication, analytical, and interpersonal skills.
Proven strengths in analysis and problem solving skills.
Preferred Qualifications:
Ability to work long term in the US without sponsorship.
GPA 3.4 and above.
Prior IT work experience (Internship or full time).
Hands on experience in programming, network technologies, or database experience in a business or consulting role.
Leadership and team involvement.
To Apply:
Your resume must be posted on Chrysler's Careers website and on SpartanCareer.
Go to http://www.careers.chrysler-group.com/.
Click "Internship Co-op and Entry Level Opportunities " under the "Career Opportunities" section of the left navigation bar.
Click on the red "Internship Co-op and Entry Level Opportunities" link at the top of the page.
Click Enter to create your profile.
Complete all required Candidate and Position Interest Fields (IT).
Attach your existing resume.
Submit your information.
Location: Chrysler Headquarters in Auburn Hills, Michigan
Position Type: Full-Time Internship