Water Smart Irrigation Software
The Toro Company, a leader in the irrigation industry, provides a wide variety of irrigation solutions on both the personal and professional level. One of these solutions is the ECXTRA irrigation controller, which provides homeowners the ability to customize the way their lawns are watered.
The ECXTRA controller allows the capability to dynamically water 10-12 different zones (different areas of a lawn) depending on the model. Toro supplies software that users install on their computer to collect necessary information in order to provide accurate suggested watering schedules. The current software is implemented in older technology and lacks certain features leaving room for improvement.
Once all the information is collected such as local weather, topology descriptions of zones and certain descriptions, Toro will create an editable schedule using their own algorithm.
This schedule is then passed from the computer to the ECXTRA controller via a custom-made Toro USB flash drive. The ECXTRA connects to the user's water pump and automatically controls all aspects of the watering.
In collaboration with Toro, we have designed new software that entails simple usability alongside professional graphical representation. This software was built with scalable architecture to encapsulate all future Toro controllers that wish to utilize the software. The water smart irrigation software was written in C# with all Graphical User Interface coding done in Expression Studio.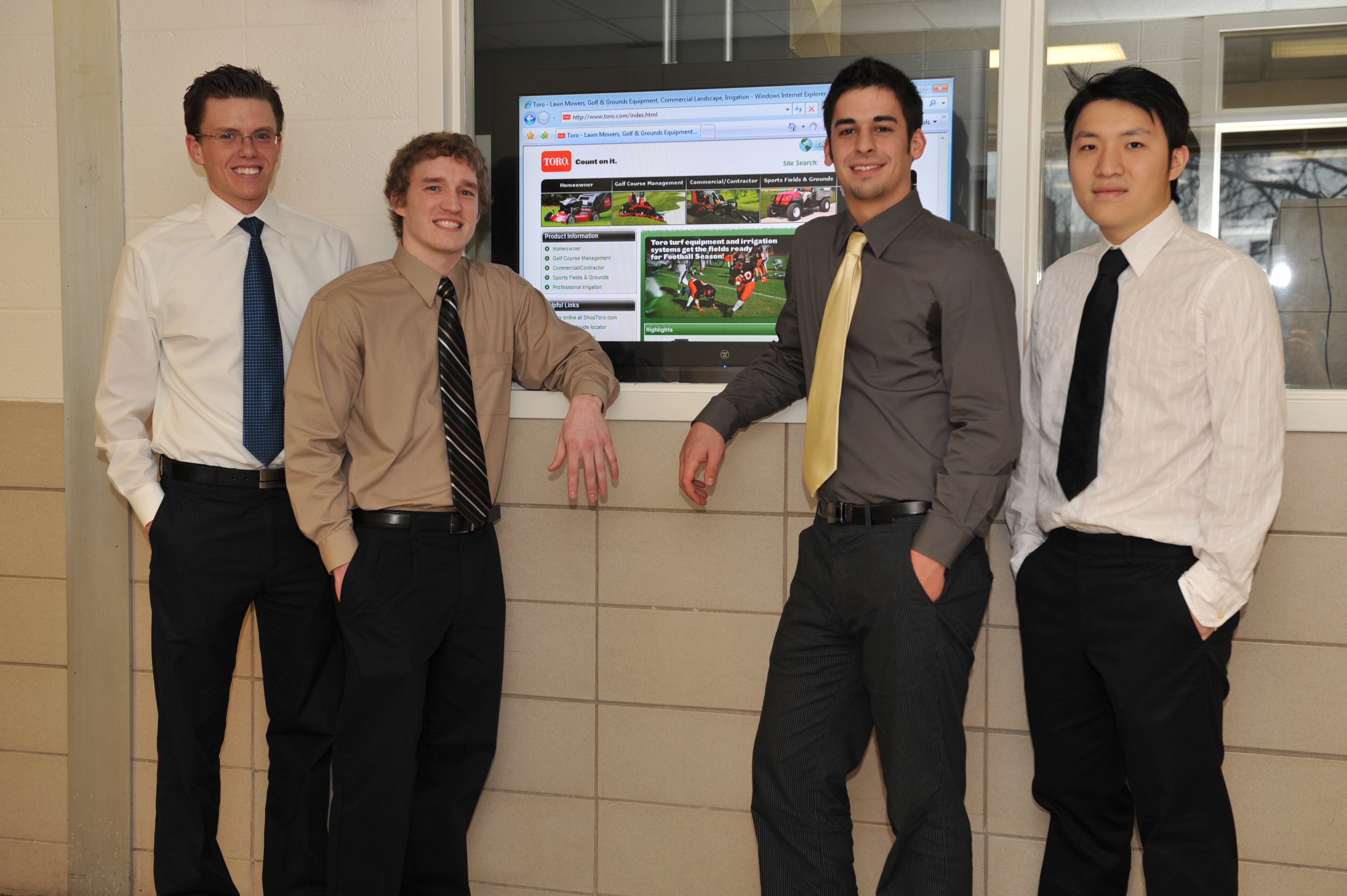 Daniel DeMeyere, Brian Osborn, Dominic DiCicco, Lionel Li