Cloud Powered Media Searching
Winner of the Chrysler Praxis Award
Imagine receiving a video that contains the recording of a PowerPoint school lecture or business meeting that is over an hour long. You sat through the presentation and remember something interesting on a PowerPoint slide that you wanted to reference. Normally, you would re-watch the video or skim through to find the section that contains the text that you were looking for. This can be a very time consuming process. With Cloud Powered Media Searching you can efficiently and effectively find the positions in the video by providing search terms.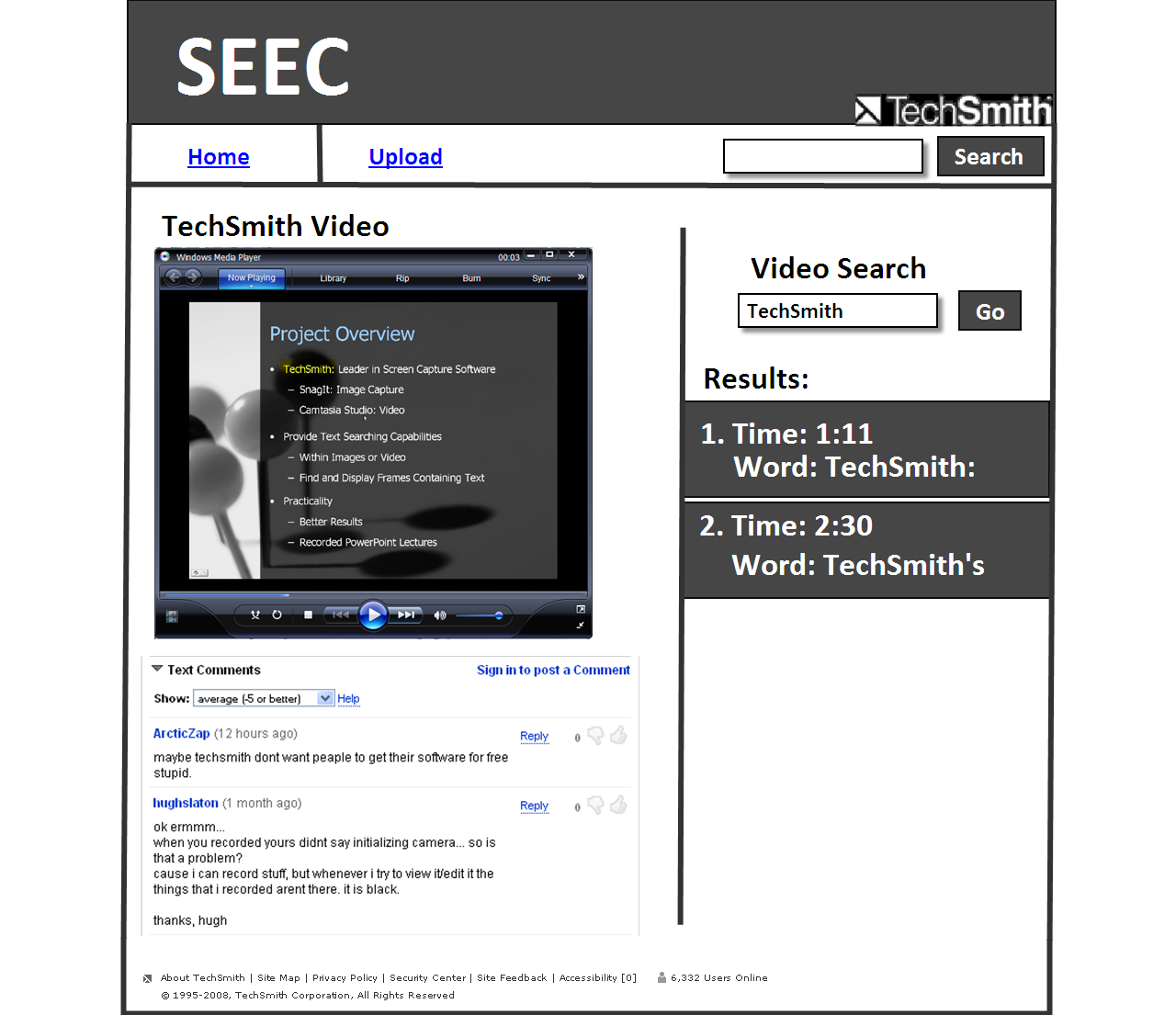 At the core of the Cloud Powered Media Searching is a service that actually processes the video. The service is an application running on a server that takes in an image or video and returns a list of terms along with their corresponding time and location on the screen.
SEEC, a website very similar to YouTube, allows users to upload videos to be displayed on the site. Users can then search all of the videos on SEEC for terms that may exist on the screen of video. The user can also search for terms within an individual video by providing a keyword. A list of results is displayed, showing the times in the video where the term was found. Clicking the result will take the user to that specific point in the video. SEEC uses the Cloud Powered Media Search service to process the video and obtain words that users can search on.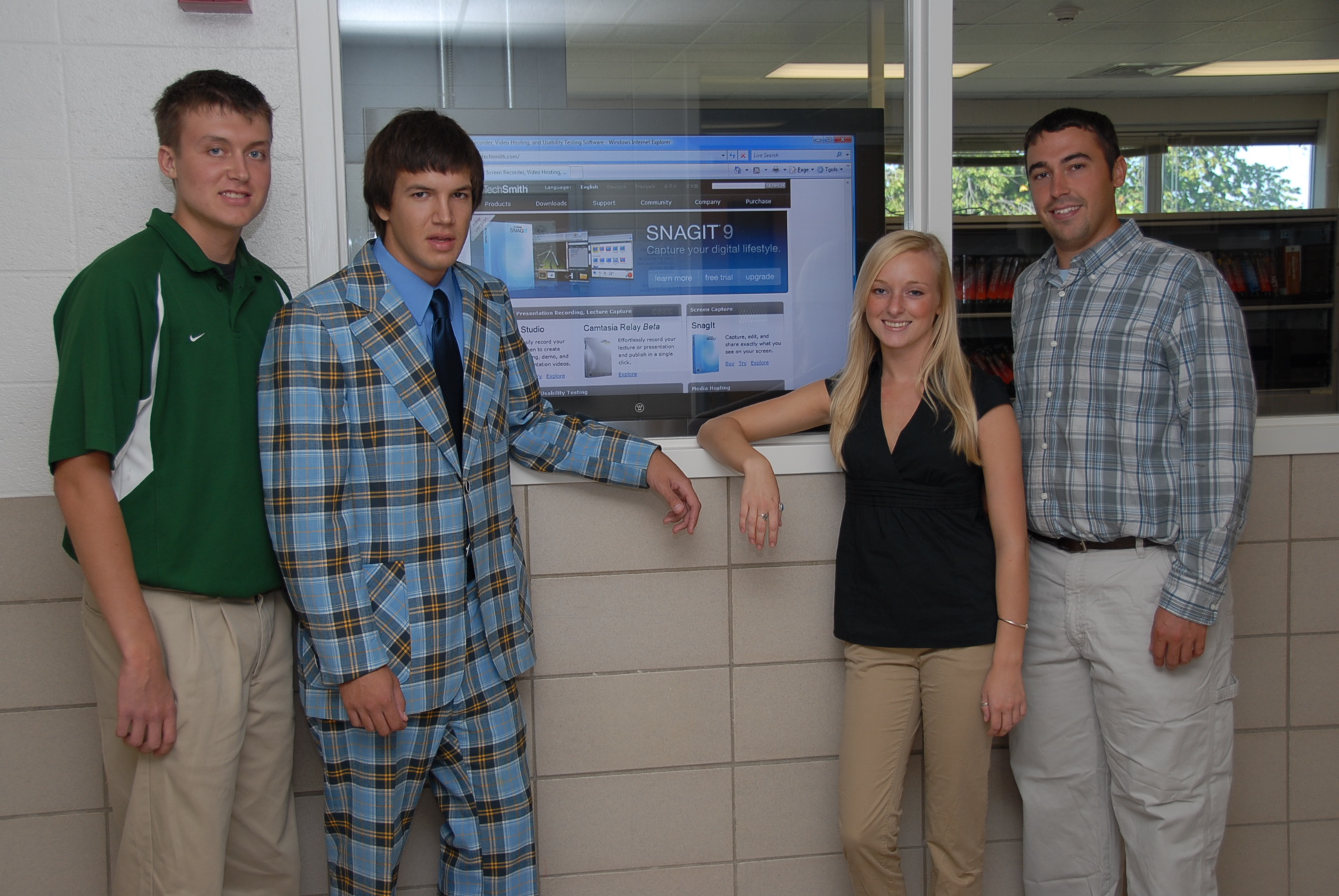 Derek Gebhard, Scott Lamparski, Caitlin Nelson, Keith Barber