Ford Test Drive
Winner of the Crowe Horwath Sigma Award
The Ford Test Drive project seeks to use technology to improve the customer's experience at a Ford dealership, and to provide Ford with information the company can use to build vehicles that customers want to purchase.
Small sensors are placed in each test drive vehicle at the Ford dealership. These sensors create and maintain a wireless mesh network, which allows them to communicate with other nodes in the network and the base station within the dealership.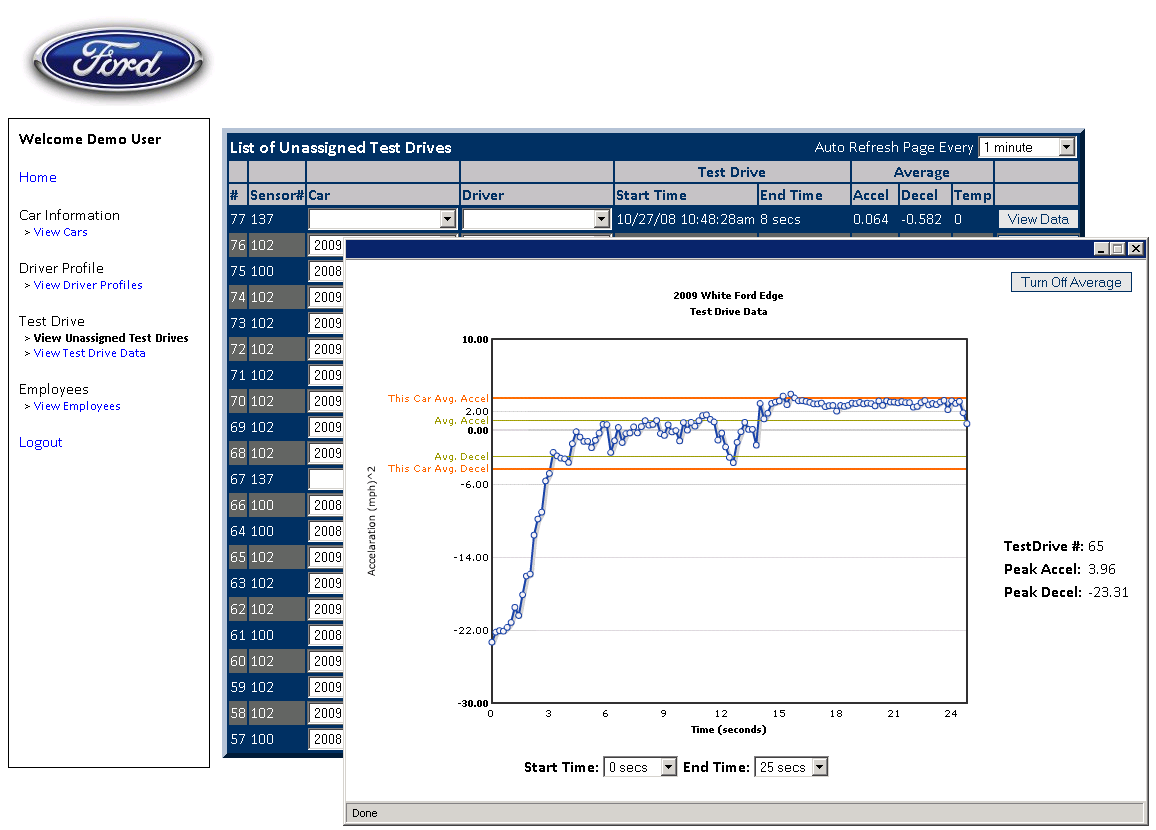 When a vehicle is taken for a test drive, the sensors collect data on the customer's driving habits and preferences, including accelerometer data and even what temperature the customer prefers the vehicle interior at.
Upon returning from a test drive, this data is sent wirelessly over the mesh network to the base station, which transfers this information to a computer. The computer analyzes the data and stores it in a database.
This data can then be accessed by Ford dealership employees via a web portal. Visual aids like graphs and charts allow the dealership employees to quickly highlight customer driving tendencies. This allows them to provide specific feedback to the customer about what vehicle would best suit their driving style. The Ford Test Drive project also provides Ford with information about seasonal or yearly changes in test vehicle popularity and other data Ford can use to gauge the popularity of specific models.
Jeffrey Ignatius, Ronald Rodriguez, Ryan Wagoner, Taylor Rice