Recruiting Contacts and Events System
Winner of the Auto-Owners Exposition Award
The Auto-Owners Insurance Company attends many job fairs and recruitment drives. They also hold training seminars and other activities within their company. These events are attended by Auto Owners Insurance employees located in various states.
We worked with the personnel department in order to a develop a system that tracks these events using a calendar display. This system reports and maintains the events in a database for easy access and adaptability on the Internet.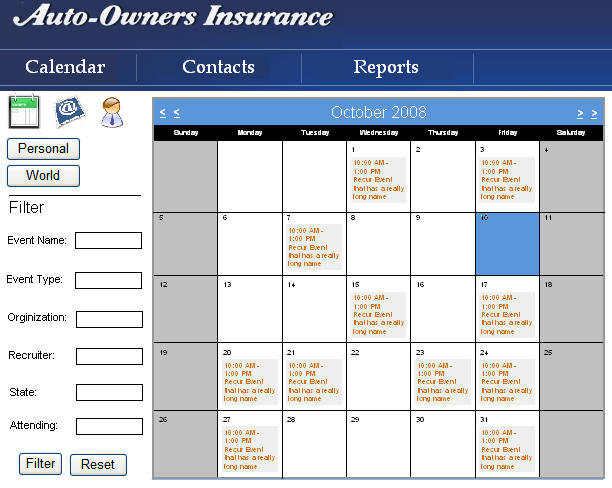 When a staff member wishes to add an event, they are required to log-in to the system. Once logged in, they can add an event to the calendar which displays the newly created event for the individual on their personal calendar, and simultaneously adds this to a world calendar. This can be viewed by anyone in the company
Before the event occurs, the user is given a reminder appointment through their company's Microsoft Outlook email. This notification contains contact information, times, a map to the location, along with other pertinent data for the event.
Our application is protected with a user name and password for each individual. There are multiple types of users, each having their own restrictions. Some users can only view the calendar, while other users will have full access to the application.
The software is written in C# using ASP.NET, with a Microsoft SQL Server database.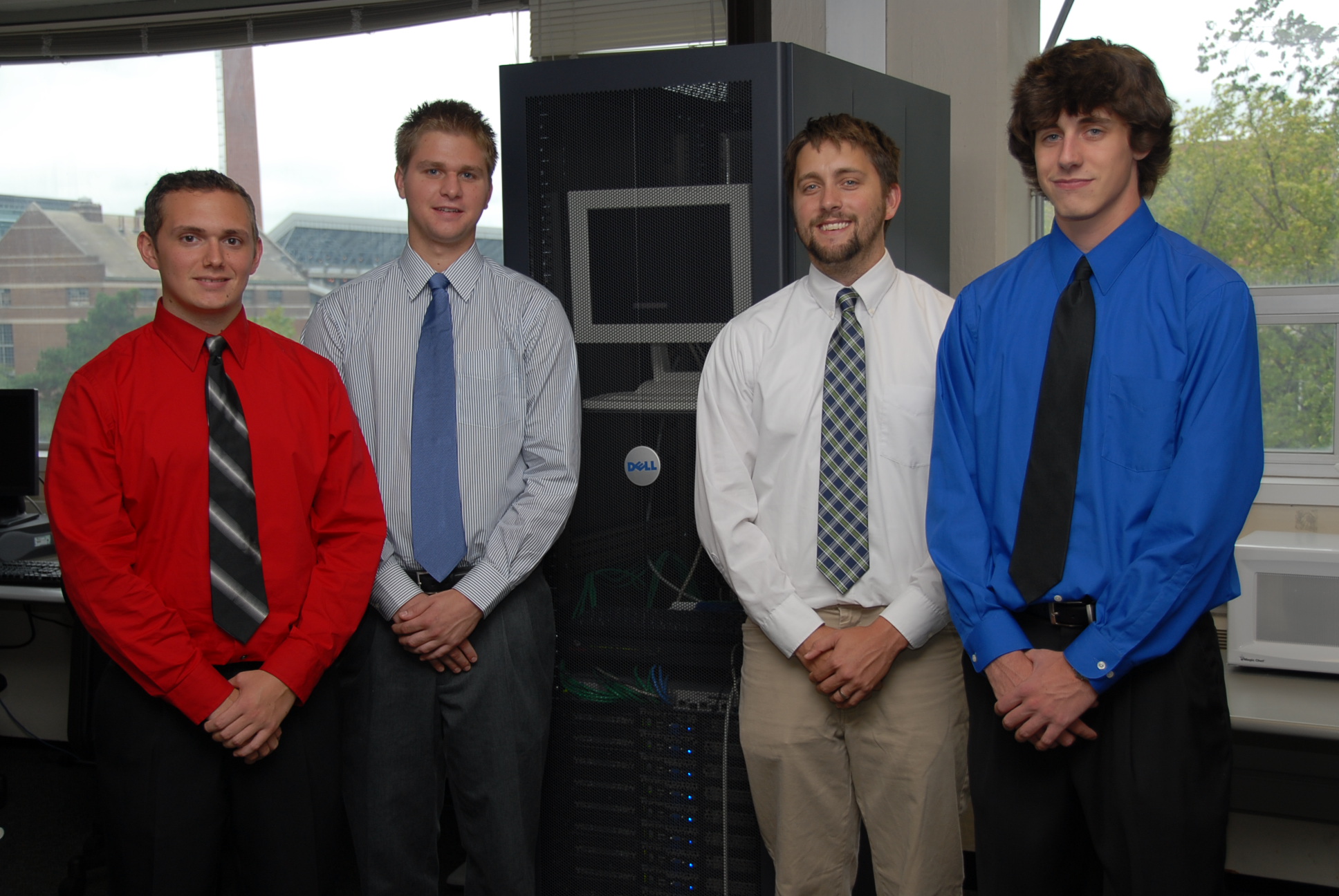 Tom Randall, Mike Korynski, Ashleigh New, Jonathan Lindsey